Click on the colored hexagons to show our partners.
LUREDERRA, Foundation for Technical and Social Development (LUREDERRA)
Lurederra is a technological centre that carries out research and applied technological development activities in the fields of nanotechnology, new materials and advanced environment. The technological centre is a well-known Spanish Research Centre in design, development and production of nanomaterials and has a long trajectory in the manufacturing of simple and complex nano-oxides. The Centre counts with a state-of-the-art in pyrolysis nanoparticle production plant with a capacity for continuous operation up to 1 kg/h and lab- scale equipment of 10 g/h and 100g/h for R&D activities. In addition to synthesis of nanomaterials, the nanotechnology department develops research in coatings and functional surfaces based on different chemistries from inorganic matrices to polymeric resins. Lurederra is the coordinator of SUSAAN project according to their large background in cooperative European projects and coordination
TECNOLOGIA NAVARRA DE NANOPRODUCTOS SL (TECNAN)
Tecnan is a Spanish SME and is one of the leading companies in industrial production and commercialization of nanooxecides and nanoproducts. The company counts with the largest FSP production plant for the production of complex multimetallic oxide NPs up to a capacity of 10 kg/h, chemical reactors and dispersion lines of 350 l/h that will be used for the upscaling of the coating products in the project and will lead the exploitation and commercialization of these after the project. The participation of end-users on very relevant sectors for the use of antimicrobial and antiviral coatings is also well supported.
NATIONAL CENTER FOR SCIENTIFIC RESEARCH "DEMOKRITOS" (NCSRD)
Demokritos is the larger research centre in Greece and will participate through the Institute of Nanoscience and Nanotechnology (INN) which will complement the activities of functional nanomaterials development and characterisation. The group has been in the forefront of experimental techniques and theories aimed at understanding and modelling porous media. The last decade the team is also very active on synthesis and characterisation of novel composite nanomaterials focusing on their rational design, thorough structural, morphological and surface properties characterisation. Additionally, efforts have been devoted towards their performance evaluation on selected applications including nanocomposites for marine paints, top-coats for aviation industry, antimicrobial coatings for textiles, etc.


LEIBNIZ-INSTITUT FÜR VERBUNDWERKSTOFFE GMBH (IVW)
The Leibniz-Institut für Verbundwerkstoffe GmbH (IVW) is a nonprofit research institution of the state of Rhineland-Palatinate in Germany and the Technische Universität Kaiserslautern (TUK). It researches fundamentals for future applications of composite materials, which are of great importance for the mobility of the future, the fields of energy, climate and environment, production technology as well as for health care. New materials, construction methods and manufacturing processes are investigated and – after the basic understanding has been developed – tailor-made for the respective requirements.

This research institute carries out research on and development of new functional (nano)fillers, nanocapsules, modified natural fibres, hydrogels, stimuli responsible self-assembling copolymers, multifunctional (bio)polymers and (bio)composite materials within the full range of their applications, including biomedical and health care applications. In this way, IVW will be focused on the development of innovative bio-polymers and based on them polymeric nanocapsules for encapsulation of the antimicrobial and antiviral components. IVW is well equipped with polymer synthesis equipment, coating application and strong capabilities in characterisation.
Celabor is a local scientific and technical services centre based in the Petit- Rechain industrial park near Verviers (Belgium). The center offers scientific and technical support to companies in the field of agri-food (nutrition and extraction), the environment, packaging, paper/cardboard and textiles. Thanks to its multi disciplinary staff and its technological platform unique in Wallonia, including large scale ATEX facilities, will cover all stages of the extraction process: pre-treatment of the raw material, green or conventional extraction at lab- and pilot-scale, concentration/drying, chemical characterisation.In addition, The Material Department of CELABOR with a large background in nanocellulose modification will work in the modification of the biobased materials for functional active substance and coatings.
ASOCIACION CENTRO TECNOLOGICO (CEIT)
Ceit is a non-profit technology center, created on the initiative of the University of Navarra in 1982, whose missions are to provide industry with services through the development of technical research projects and to promote the dissemination of knowledge through the training of young researchers and PhD students and scientific publications. Ceit is member of The Basque Research and Technology Alliance (BRTA).

The Laser group of Ceit will bring to the SUSAAN consortium the expertise of surface functionalization through laser processes. Ceit's laser group is an expert on short pulse (nanosecond to femtosecond pulses) laser processes for industrial applications with a traceable background on designing and fabricating surface patterns for multiple applications. CEIT will also provide to the project their laser facilities (3 short pulse laser workstations) and a clean room for controlled process and prototyping.
ECZACIBASI YAPI GERECLERI SANAYI VE TICARET AS (ECZACIBASI)
Eczacıbaşı's core sectors are building products, consumer products and healthcare. Additionally, the Group is active in finance, information technology, natural resources, and property development. In Turkey, Eczacıbaşı is the leader in most of its businesses with some of the most effective distribution networks in the country for building products, pharmaceuticals, and fast-moving consumer goods. It is also a major exporter of tissue paper, welding electrodes, electronic smart cards and natural resources such as clay and feldspar.

Eczacibasi group will provide the expertise required in design, development and production activities in new bathroom and tile materials.
ALMAXTEX TEKSTIL SANAYI VE TICARET ANONIM SIRKETI (ALMAXTEX)
Yeşim as well as being one of the leading fully integrated yarn-to- finished-product facilities under one roof in the garment sector anywhere in the world, the company is also one of Turkey's largest firms in terms of creating employment. Yeşim manufactures for the most famous brands in the world, has strategic partnerships with companies such as Nike in ready-to-wear and Matheis – Schlafgut in home textile. The company started R&D nano-technological fabric production in 2000, and it is one of Turkey's earliest adopters and producers of the most significant trend in the sector in years – flameproof, water-repellant, no-iron, sweat- absorbing, intelligent fabrics. Yesim Textile has also developed "Hybrid" technical textile fabrics that combine various characteristics and functions.

Yeşim Textile is one of the unique integrated plants in the global garmen sector that can carry out all processes from yarn to end product on its ow premises with a daily production capacity of 320 thousand meters in finishing. They will provide their expertise and equipment for finishing treatments.
INTERTEK ITALIA SPA (INTER)
Intertek is a leading Total Quality Assurance provider to industries worldwide, with more than 44,000 employees in 1,000 locations in over 100 countries. Through our global network of state-of-the-art facilities and industry-leading technical expertise we provide innovative and bespoke Assurance, Testing, Inspection and Certification services to customers. The Business line Assuris has a long experience in dealing with the EU Biocide Product Regulation (BPR) and with nanomaterials, in the frame of different regulations. Our multidisciplinary team of scientists and registration specialists will assess the biocidal ANMS and products to determine their current status and future compliance requirements. Intertek Assuris contribution to the project will include the necessary Toxicological and Eco-toxicological risk assessment to ensure product safety for both humans and the environment.
Intertek brings to the project its expertise in regulatory compliance, monitoring for testing and risk assessment. Our network of more than 1,000 laboratories and offices and over 44,000 people in more than 100 countries, delivers innovative and bespoke Assurance, Testing, Inspection and Certification solutions for our customers' operations and supply chains. We offer solutions for regulatory compliance in the frame of EU and extra -EU legislation, including Turkey, USA, Canada and Korea, for Biocides and a wide variety of chemicals and products.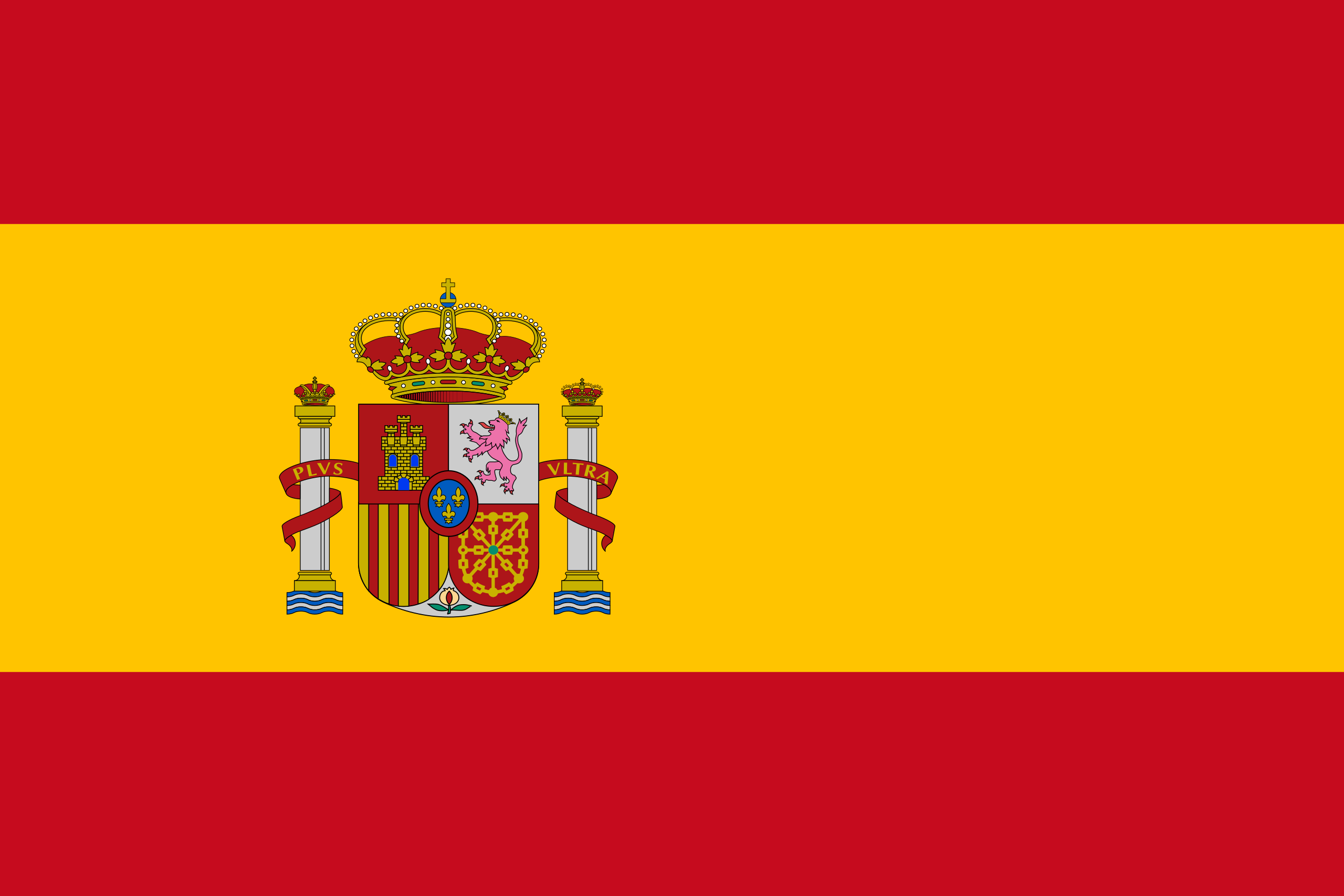 INSTITUTO TECNOLOGICO DEL EMBALAJE, TRANSPORTE Y LOGISTICA (ITENE)
Itene is the specialist research centre in R&D in packaging and logistics. Founded in 1994, generates scientific and technological knowledge and added value to companies through the implementation of research and innovation projects. The centre has a multidisciplinary team of researchers and technicians, and is located in Valencia (Spain).
Itene will provide their solid experience in the field of occupational and environmental health, hygiene and safety. ITENE is specialist in risk assessment and risk management of nanomaterials and nanoproducts. The Nanosafety Research group has dedicated facilities and equipment to support the hazard, exposure assessment and characterization of engineered nanomaterials, including a (eco) toxicity laboratory to perform in vitro and ex vivo assays following current standards for the risk assessment of emerging contaminants.
– Risk assessment and management of nanomaterials and nanoproducts
– Toxicity and ecotoxicity tests.
– Migration/releasing tests.
VIRHEALTH SAS (VIRHEALTH)
Virhealth is an independent laboratory, specialized in virology, offers a wide range of standardized testing as well as the bespoke assays according to specific clients' conditions in order to determine virucidal activities of products, equipment and disinfection technologies.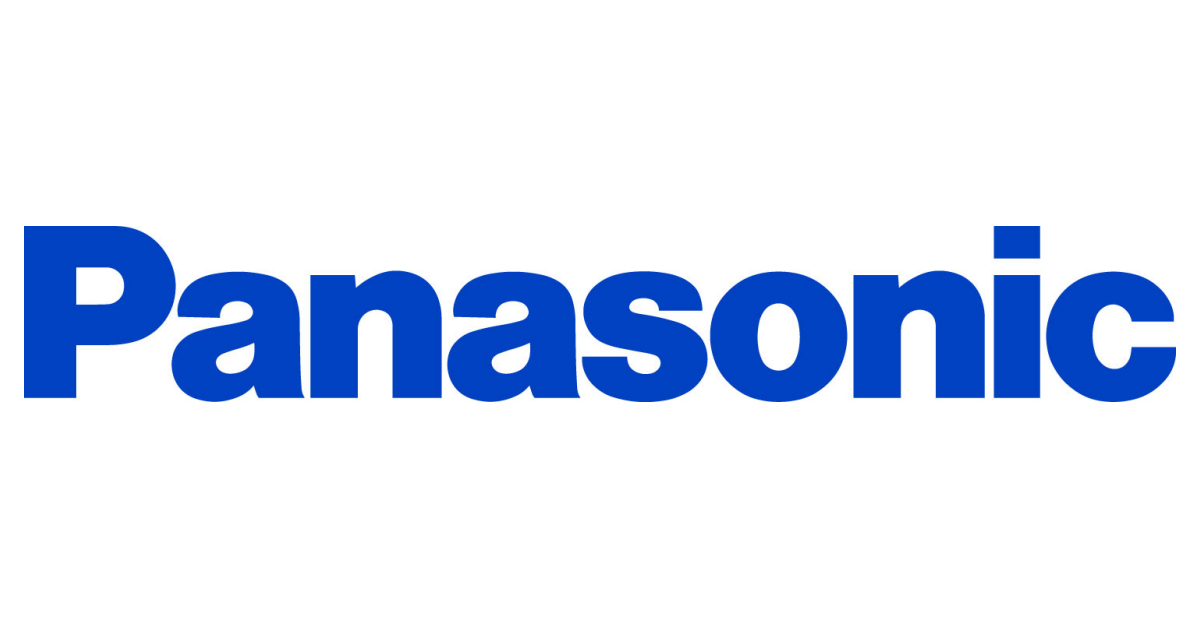 PANASONIC LIFE SOLUTIONS ELEKTRIK SANAYI VE TICARET ANONIM SIRKETI (PANASONIC)
Panasonic manufactures and commercializes Home appliances and domestic equipment, equipment and systems for manufacturing and logistics, batteries and electronic components for mobility and social infrastructure, etc. The company provides products and solutions that contribute to the daily lives and businesses.
Operating in its industrial facilities in Istanbul, Panasonic Electric Works Turkey aims to deliver innovative products and solutions that provide comfort, security and energy efficiency to the world markets and to provide a better and more comfortable life with human-focused approaches. With the investment carried out in 2014, Panasonic Electric Works Turkey, also having VIKO, the leading brand in the sector with Super Brand status represents successfully its brands in the world markets by exporting to more than 60 countries and continues its leadership in Turkey.
Panasonic Electric Works Turkey, having industrial facilities that successfully implement all automations and integrations required by technological transformation, carries out Research & Development, innovation and design studies successfully to offer products and solutions that improve the comfort and quality of living spaces to the world market.
Within the product range of Panasonic Electric Works Turkey; there are Electrical Switches and Sockets, Group Sockets, Accessories, Cable Trunkings, Low Voltage Switchgear Products, MCB Boxes, Smart Home and Building Automation Systems, LED Lighting Products, Solar Energy Panels and Fire Detection – Alarm Systems.Panasonic is engaged in the research and development in the fields of Mobility, Home, and Business to realize an ideal society and lifestyles while solving global issues.
Panasonic, with a production capacity of 100 million switches and sockets per year will provide their expertise to SUSAAN Project in  specific plastic antimicrobial/antiviral products.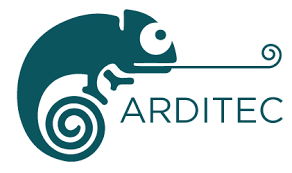 ASSOCIATION POUR LA RECHERCHE ET LE DEVELOPPEMENT D'INNOVATIONS ET DE TECHNOLOGIES POUR LA PROTECTION DE L'HERITAGE ENVIRONNEMENTAL, SOCIAL (ARDITEC)
The Arditec Association aims to promote sustainable development, protect our environmental and cultural heritage, and enhance social responsibility. This is achieved by supporting members and partners to implement programmes that protect the needs of future generations.
Arditec is an Association for Research and Development of Innovations and Technologies for the Protection of Environmental, Social and Cultural Heritage.
Through its actions, the Arditec Association is committed to promoting sustainable development that includes the protection of the limited resources of our planet, our socio-cultural heritage, for all individuals and organizations worldwide. Fully aware of the risks of irreversibility and the essential need for solidarity, Arditec proposes ideas and solutions inspired by virtuous models, namely:
Assessment of environmental and socio-economic impacts, following the Life Cycle Thinking approach
Reduction of the environmental footprint, e.g. circular economy
Complementary studies of technical feasibility and application of participatory sciences
Voluntary and regulated compensation
Workshops, training sessions & partnership agreements to raise awareness
Their expertise in environmental science and social studies and humanities will perform an integral evaluation of the impacts of the SUSAAN Project products, integrating Life Cycle Sustainability Assessment Methodology.
They will lead also the promotion and dissemination activities of the SUSAAN project.
SUSAAN Project Coordinator
Project Coordinator
Centro Tecnológico Lurederra
Project Contact
Marta Mateo García de Galdiano
E-mail
marta.mateo@lurederra.es
SUSAAN Scientific Coordinator
SUSCHEM (European Technology Platform for Sustainable Chemistry)
UİB/Uludag Apparel & Clothing Exporters' Association (UHKİB)
International Apparel Federation (IAF)
Turkish Quality Association (KalDer)
Turkish Clothing Manufacturers Association (TGSD)
CETEX Cluster (European Cluster Collaboration Platform)
SecPho (Southern European Cluster in Photonics and Optics)
EPIC (European Photonics Industry Consortium)
Communities of Research in Nanosafety (CoRs)
Do you want to know more about the partners that participate in the SUSAAN project?
Innovation capacity, distinctive strengths.
TECNAN produces and commercializes new raw materials (high performance nanoparticles) for various industrial applications, as well as other ready to use products based on them (hydrophobic and anti-stains protectors for construction-restoration, rain repellent for vehicles windscreens, anti-lime hydrophobic protector for shower-screens and other architectonic glass, anticorrosion and anti-stick protector for metals and plastics, textile protector, etc.), positioning itself as one of the suppliers more competitive at national and international level of these new materials and products.
CELABOR working on the development of extraction processes with a "green" orientation and the preparation of natural plant ingredients for different markets, is one of the Wallonian experts on Biobased materials research.
ECZACIBASI brings the 60-year expertise to bathrooms and other living spaces, including indoor and outdoor pools, gardens, and building exteriors. Continually developing innovative solutions for textures and materials, ECZACIBASI Tiles were the first Turkish tiles to receive the European Union's eco-label; they also have the Turkish Standards Institute's Double Star certification.
PANASONIC Corporation is comprised of various business domain companies, from Audiovisual to home appliances, to industrial solutions and other consumer electronic products. Panasonic is developing a wide range of consumer products, including various home appliances, such as air conditioning, refrigerating, cooking and washing equipment.
ALMAXTEX is progressively increasing its market share in export markets by providing the highest quality of services and products to its customers. The countries to which ALMAXTEX exports its products include the United States of America, Germany, Britain, Holland, Spain, France, Italy, Japan, Russia – amongst many others. Furthermore, ALMAXTEX Textile manufactures for renowned brands including Nike, Under Armour, Zara, Esprit, Tommy Hilfiger, Tommy Jeans, Lacoste, Polo Ralph Lauren, Fenerbahçe Sport Club, Calzedonia or Guess.
INTER IT will widen the activities and studied products and generate new knowledge for their activities of testing, inspecting and certifying products.
VIRHEALTH is a laboratory, specialised in virology, and offers a wide range of standardized testing as well as the bespoke assays according to specific clients' conditions in order to determine virucidal activities of products, equipment and disinfection technologies.
Know how in the formulation and production of antimicrobial and antiviral coatings
Manufacturing methods production and application of antimicrobial and antiviral coatings. Registered coatings formulations
Patents regarding coatings : staining resistance, antibacterial, anti-slip, thermal conductivity, hydrophobic : TR201820404 (A2) - 2020-07-21; TR201820396 (A2) - 2020-07-21; TR201820332 (A2) - 2020-07-21; TR201722410 (A2) - 2019-07-22; TR201619458 (A2) - 2018-07-23; TR201619461 (A3) - 2018-08-27; EP2878641 (A1) - 2015-06-03
Patent Application : PCT/TR2020/051130 "A personal Protective equipment and fabric and a personal protective equipment Made from said fabric."
"Novel dendritic polymer functionalized nanostructured carbon-based materials with antibacterial properties and their effect in photosynthetic process" EP2 940080A2
Know how in laser micro-nanostructuring of surfaces
Know how in the synthesis, chemical modifications of bio-polymers, nano-encapsulation
Know how in the synthesis and functionalization of bio-based nanofiber, the development of coating on textile and plastic from bio-based nanofiber
Scientific partners LUREDERRA, NSCR, IVW, CEIT and ITENE will enhance their know-how, disseminate through scientific contributions when agreed and exploit via patents and licensing respective processes in order to ensure IPR protection and transfer knowledge to industrials. Business prospects for RTD partners will be based on wide possibilities of expansion of their proposed innovations impacting in particular technology in high traffic objects and textile as main target, but other industries afterwards such as hospitals, laboratories or childhood schools and playground. Furthermore, some of the SUSAAN developments could be afterwards replicated in other market sectors with potential application such as medical facilities, hospital furniture, hotels and other public spaces, pharmaceutical, packaging, restaurants, food processing equipment, transportation, air ventilation systems, sporting and exercise equipment, containers, aircraft interiors and buildings, cruise lines, handrails, schools and childcare facilities, and/or playgrounds.